About Us
Thanks for visiting the website!
Brand Story:
Mr. Jianming Zheng, the founder of the Guangzhou Zhuojun Industrial Co., Ltd. company(Hereinafter referred to as "Our company"), started to work in "FYM" motorcycle production factory in 2001, started to operate his own motorcycle accessories shop in 2009, registered the "Pazoma" trademark in 2013, registered the company and operated motorcycle accessories in 2015, and has developed to the present. Mr. Jianming Zheng began to work in the motorcycle field in 2001 and has never looked back, He is also a member of Harley Owners Group (H.O.G.).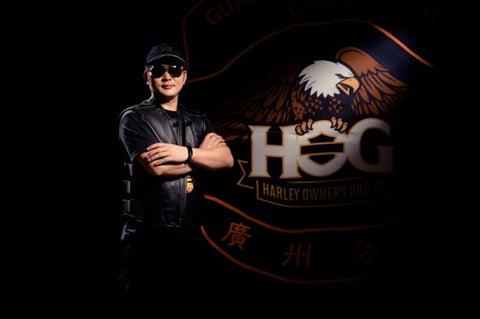 The inspiration of pazoma's letter design comes from the letter combination of Alibaba, which combines "Pazzo" and "Mama" into "Pazzomama". Later, after repeated deliberation and design, it is abbreviated to "Pazoma".



The design concept of logo graphic "P" comes from the design style of Swan shape and metal texture, as shown in the figure: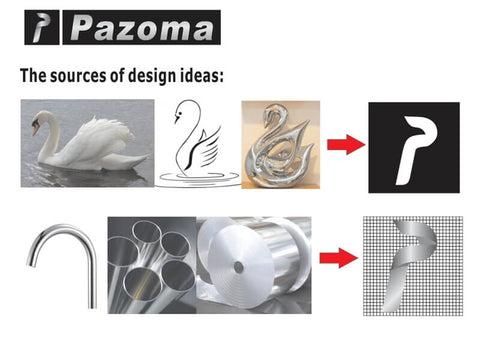 Pazoma Team:
Our company has a sales team of more than 30 people. The efficient team and complete supply chain can help us deliver the products required by customers on time.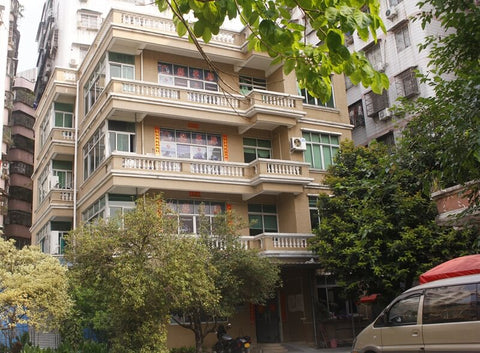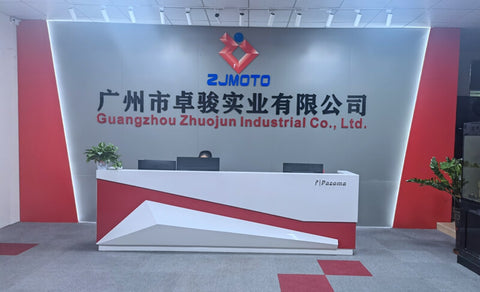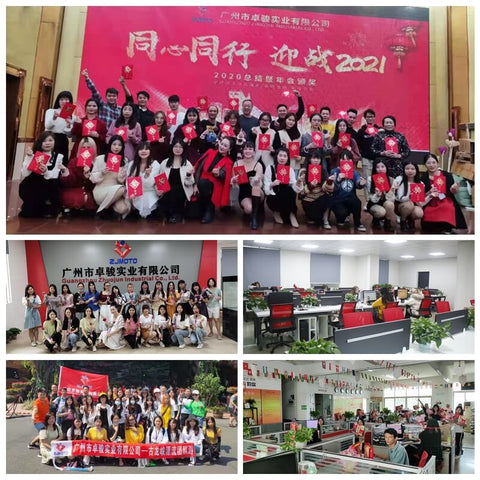 Pazoma product:
Our company offers a large range of motorcycle parts at discount prices. such as Motorcycle clothing, motorcycle light, fairing, handlebar, mirrors, luggage, saddlebags, tools, etc. After years of development, With the help of our awesome and loyal customers, we have grown from offering under 100 products to now well over 5000! Our plan is to keep by making new moulds, there are more than 100 products developed every year.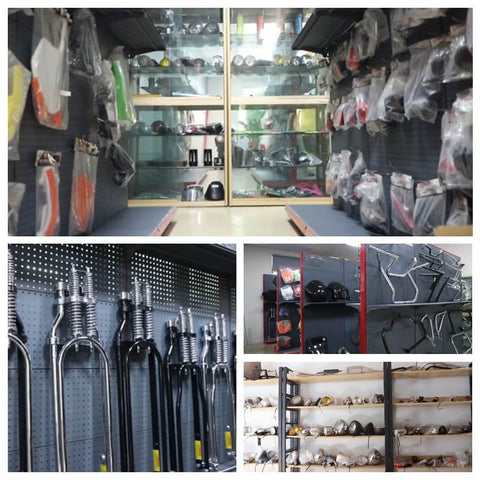 Pazoma factory:
Our company is mainly responsible for the design, sales, and delivery, product manufacturing link is produced by the cooperative factory.
The cooperative factory covers an area of 6000 square meters. There are more than 200 employees, including 20 middle-level technicians and 15 senior technicians. There are mould design and manufacturing equipment、injection molding production equipment and 2 assembly production lines in the factory, which can produce 1.1 million pieces per year.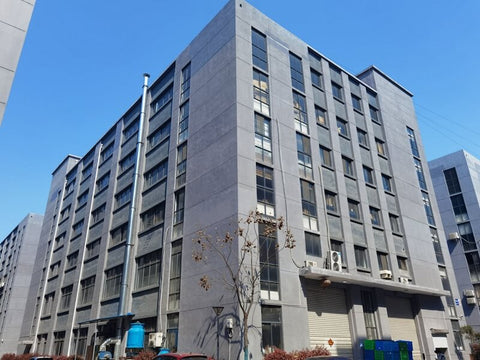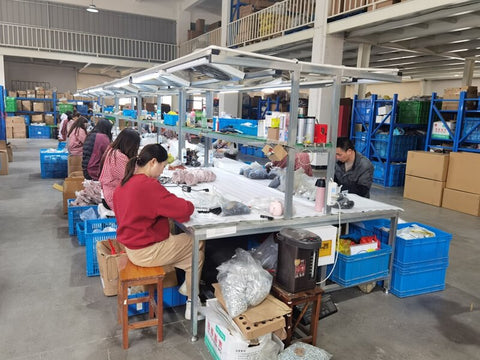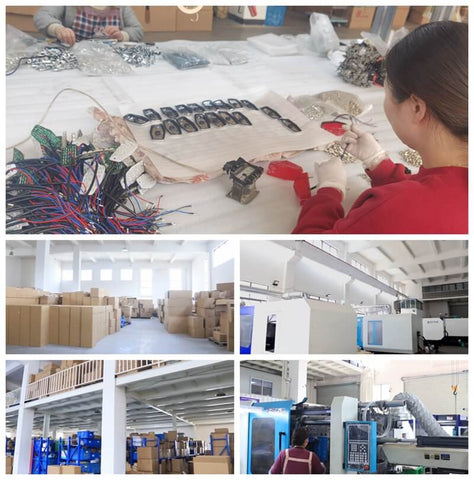 Fast delivery:
We have a warehouse of over 2000 square meters in China, and we also have a cooperative warehouse in the USA and Australia. Every day over 600 orders will be shipped out through our warehouse by express, and our customers can get their orders in time.
The customer's time is very valuable to us. We will not delay delivery unless there are unforeseen circumstances. We ensure that the perfect products are delivered to our customers on time. After-sales personnel is responsible for tracking every order to ensure the quality and arrival time.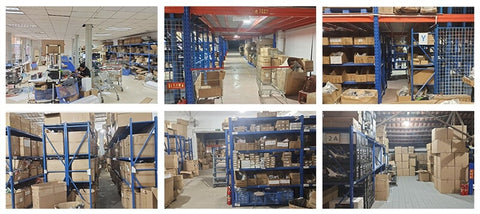 The certificate of our company: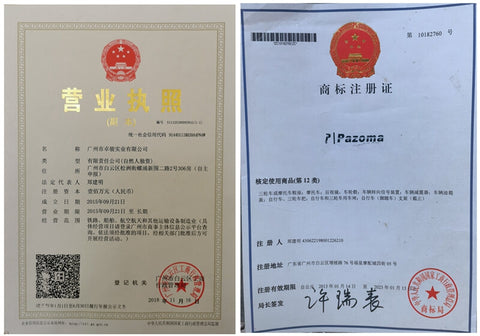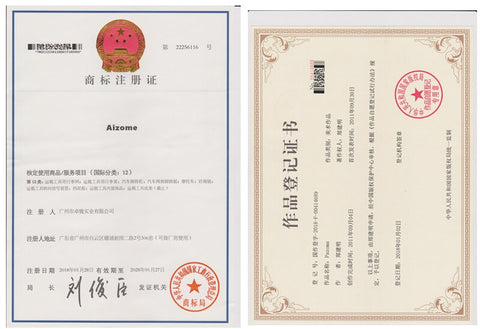 Our goals are:
Put quality products into the marketplace.

We hope you have a healthy life-work balance have fun while, and we love to hear your feedback and suggestions so keep them coming.

Opening times:
We're generally open 9:00-18:00 Monday to Saturday, however in reality, you'll sometimes get a response to a phone email at all other (reasonable) times.

Sincerely,
Pazoma Team
Our Company Information:
The name of Company: Guangzhou Zhuojun Industrial Co., Ltd.
Company address: NO.17, Xijiu Street, Third Huanzhou Road, Jinshazhou, Baiyun Dist, Guangzhou, Guangdong,510165, CN
Phone: (+86) 135-6045-9805
Email: info@pazomaracing.com

This website is jointly operated by the following companies:
ZJM(HK)CO.,LIMITED
RM 35 UNIT 2A1 2/F PHASE 1 KAISER ESTATE NO.41 MAN YUE STREET HUNG HOM KL
Guangzhou Zhuojun Industrial Co., Ltd
NO.17, Xijiu Street, Third Huanzhou Road, Jinshazhou, Baiyun Dist, Guangzhou, Guangdong,510165, CN