How about Pazoma T-sport fairing Quarter
With the rise of Dyna and FXR having "Club Style" fairings (and shortly after that 2018-2021 Softail) many manufactures tried their hand at making a version of the T-Sport fairing that would work universally on both 39mm and 49mm H-D frontends.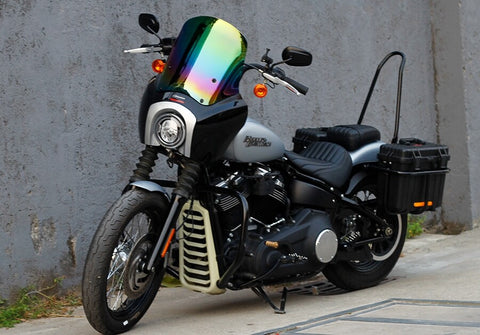 Yes, there are many reproductions of
Harley-Davidson's T-Sport fairing
currently on the market. None of them most are exact repros though. This is because the original Harley-Davidson Dyna FXDXT or "T-Sport's" triple trees and fairing were made just for one another. 
If you're running a repop T-Sport fairing on either a 39mm, and or a 49mm front end bike most likely your headlight is too far inside the fairing and is not aligned correctly. Most, if not all of the repop T-SPORT fairings sold on the market today do not include a headlight block.
But Pazoma T-Sport fairing kits include a headlight extension block.
Our headlight block mounts to your lower triple tree and will align your headlight perfectly with your fairing.
Nuts and bolts are supplied with Pazoma T-Sport fairing kit.
T-SPORT FAIRING HEADLIGHT EXTENSION BLOCK
can also be sold separately!!!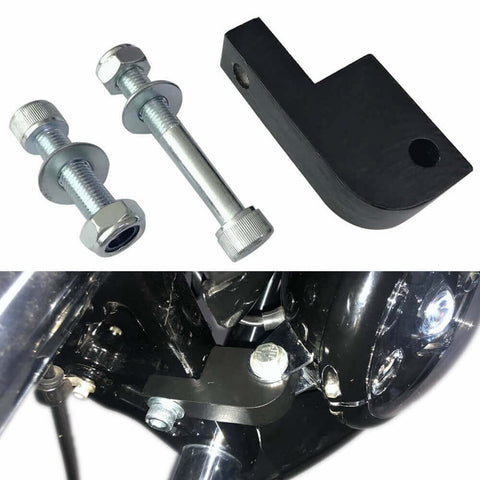 At the same time, Pazoma also designed and manufactured the fairing headlight extension block on Harley Softail 18+ Street Bob FXBB 114 FXBBS Low Rider FXLR Standard FXST.
We have personally mounted and tested the Pazoma T-Sport fairing on my 2020 H-D Softail Street Bob FXBB.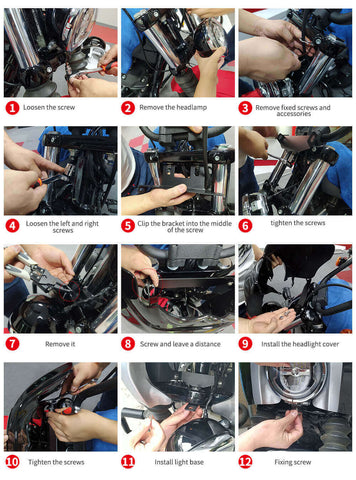 Anyone who has put an aftermarket fairing on a bike (even an H-D Quarter Faring) knows that this is not any sort of "snap it on" LEGO scenario and that you will have varying degrees of challenges in getting them on a bike. But Pazoma T-Sport fairing Installs without modification and installation time is 5 beers (30 minutes).
Pazoma T-Sport Fairing itself was made of ABS (Acrylonitrile Butadiene Styrene plastic) and not fiberglass, ABS surface painted by Gloss Black or Matte Black.
The Fairing Windshield was made of PC (Polycarbonate) and not PMMA (Acrylic).
Unlike PMMA, polycarbonate can undergo large plastic deformations without cracking or breaking. PMMA, which is similar in appearance to polycarbonate, is brittle and cannot be bent at room temperature.
ABS better withstands road vibration whereas fiberglass can crack under the same shock. ABS is also better during impacts with rocks and road debris. H-D had switched over to ABS fairings and saddlebags years ago due to these same factors.
Pazoma T-sport fairings windshield provides 3 sizes for you to choose:
15'' T-Sport fairings Windshield
,
12'' T-Sport fairings indshield, 9'' T-Sport fairings Windshield.
Wait, Pazoma also designed a
Harley T-Sport Headlight Fairing Bezels Trim Cover
, The fitment is great and the bezel is made from high quality ABS paint or plate able plastic. This Bezels Trim Cover Will fit on OEM T-Sport fairings as well as any aftermarket repop fairings as well.